Designboom: Haldane Martin transforms disused warehouse for Mad Giant beer brewery in Johannesburg
Designboom features Haldane Martin's transformative design for Mad Giant brewery and Urbanologi restaurant:
south african designer haldane martin has transformed an old abandoned warehouse in johannesburg into a brewery and restaurant for 'mad giant beer'. the interior plays upon a DIY aesthetic, using oversized metal construction kits and bright red steel trusses. the humble nature of the design makes it an ideal location for visitors to enjoy a range of speciality brews within the inner-city suburb of the capital.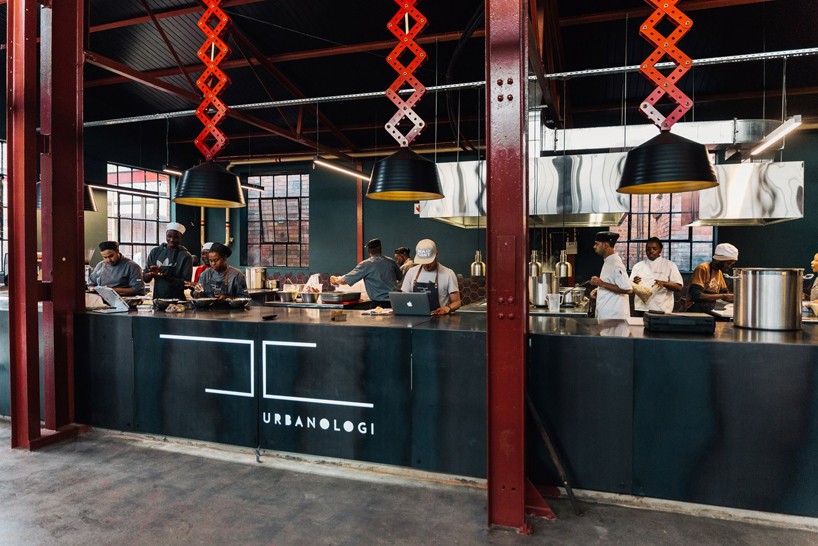 the restaurant sells asian street food which is prepared in front of the customers
all images © micky hoyle
'mad giant craft beer' is a south african beer made by chemical engineer eben uys, who had a passion for experimenting with new flavours. in the words of the founder, mad giant represents 'the small guy brave enough to dream big and do something crazy.'
Haldane Martin renovated the interior with this ideology in mind, creating a space for beer drinkers to experience the free-spirited, adventurous philosophy of the brand within a vibrant uninhibited environment. the building itself was originally used as an old elevator factory in johannesburg's industrial hey-day and stood empty for years before the refurbishment. the roof was first feature to be replaced in the renovation using exposed steel trusses painted with a burnt red painted undercoat.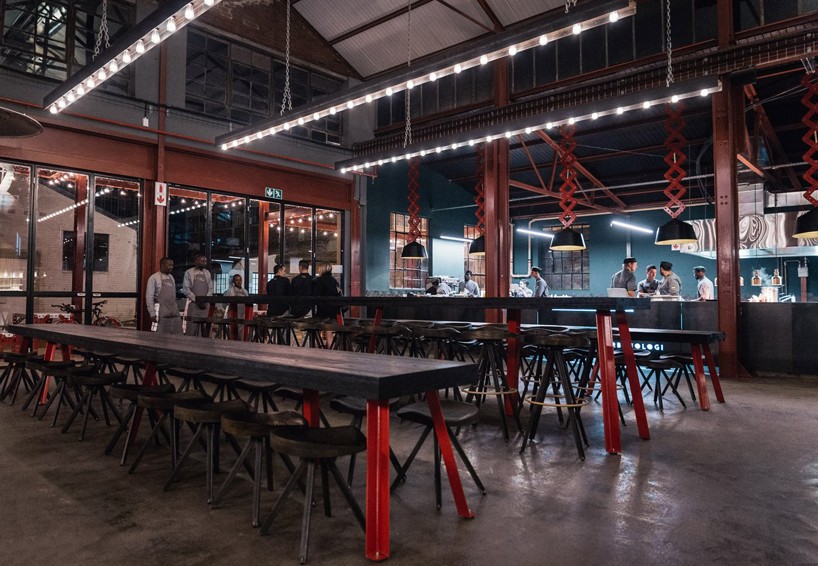 the defining characteristic of the building is the bespoke furniture
At the center of the room stands a 7-metre-tall yeti mascot made from laser-cut yellow zinc-passivated steel which is seen from every angle of the warehouse. near to the sculpture, underneath the spot light ceiling is a circular bar that takes the form of a giant bottle cap. individual tasting pods are situated around the building, providing an intimate environment for guests to try new flavours. the restaurant is located inside, selling asian street food which is prepared and cooked in front of the customer.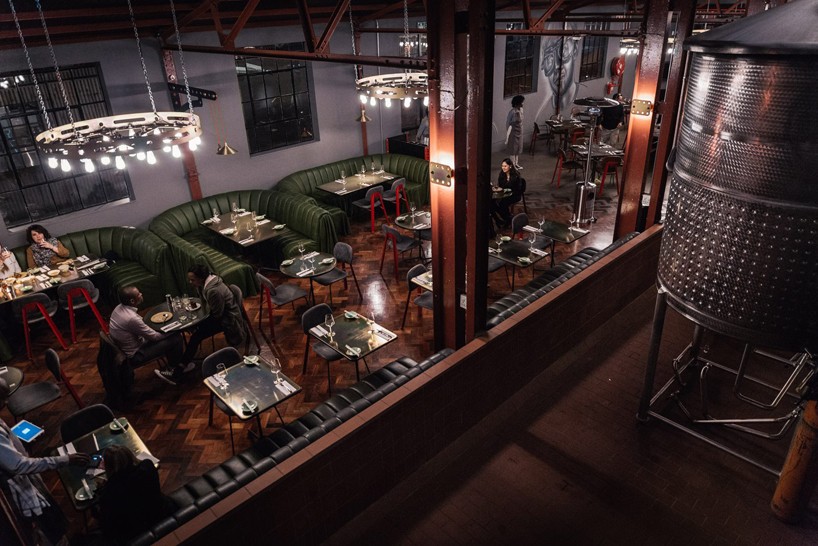 the building was originally used as an old elevator factory
the defining charateristic of the building is the bespoke furniture by haldane martin, which is constructed using custom-made scaled meccano pieces that adds a graphic nature to the the brand's visual language. the banquet seating is created from distressed leather with exposed back sides which compliments the deep red structure overhead that frames the interior.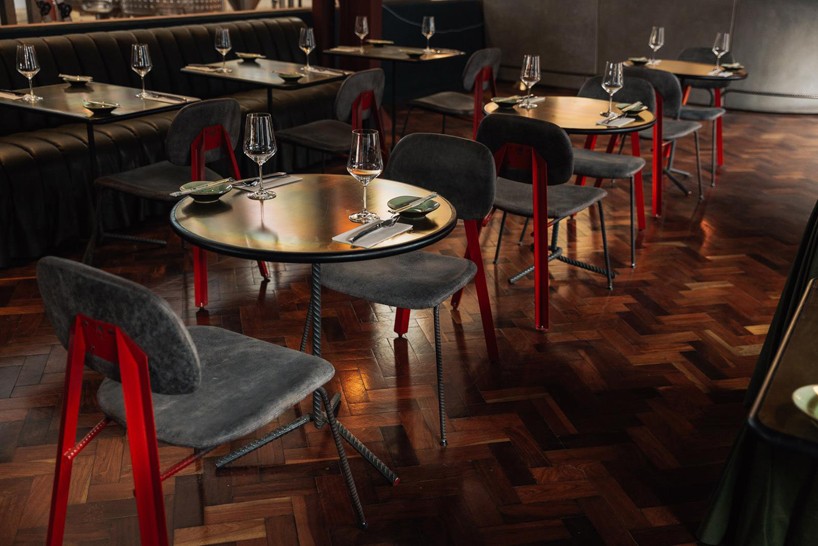 the banquet seating is created from distressed leather with exposed back sides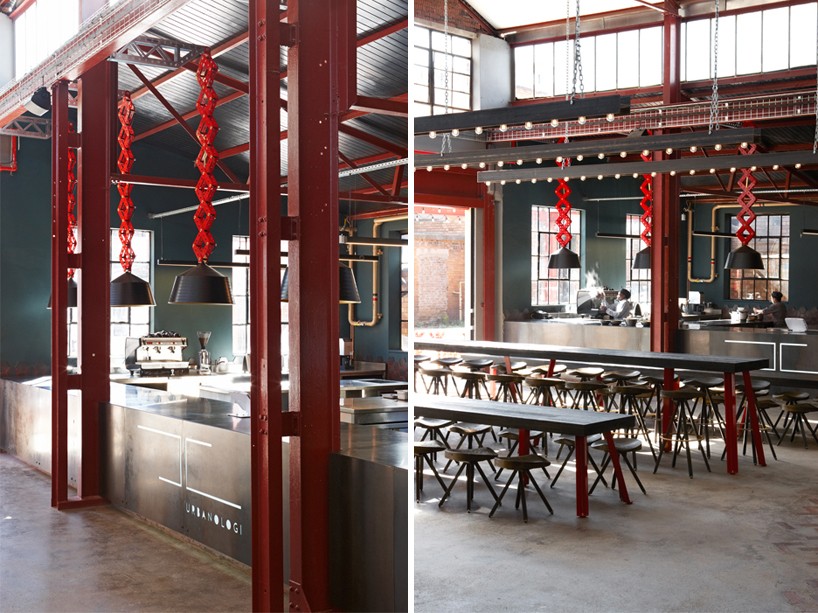 the roof uses exposed steel trusses painted with a burnt red painted undercoat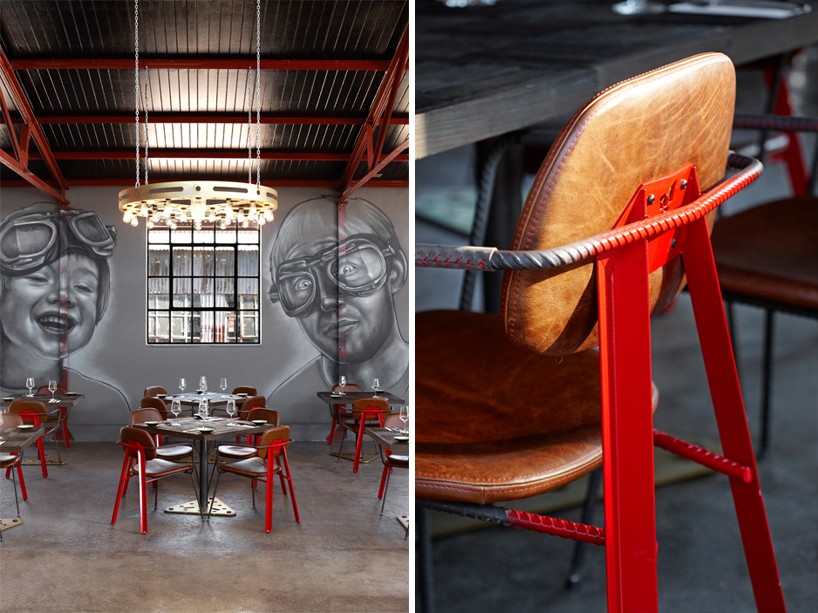 the furniture compliments the exposed trusses which frame the interior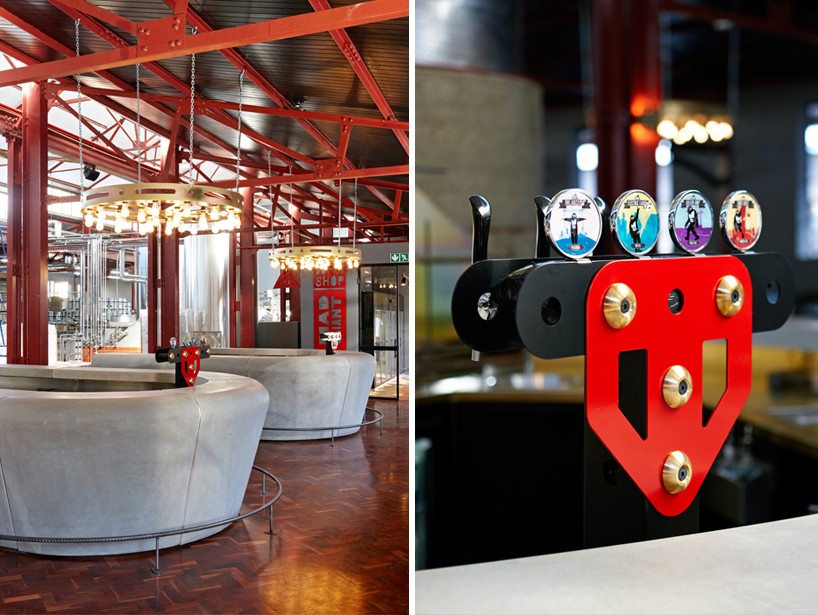 individual tasting pods are situated around the building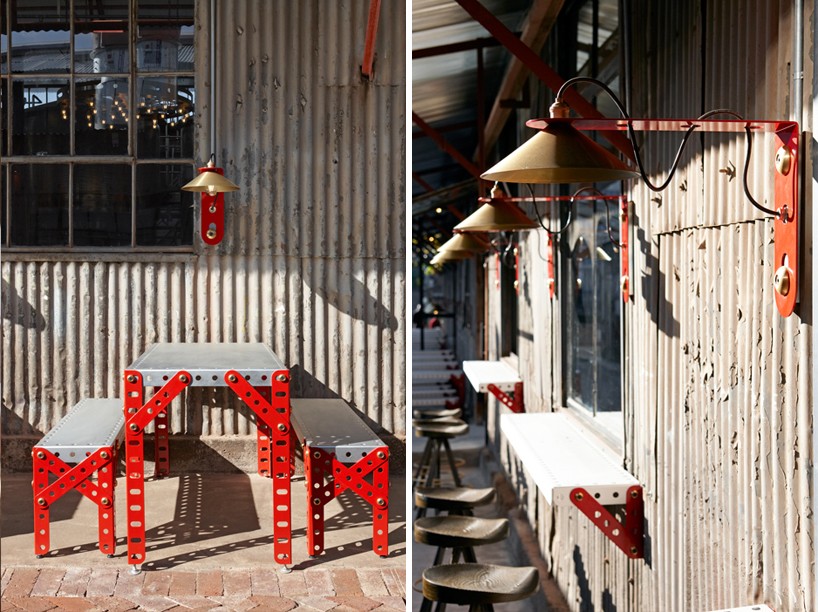 haldane martin designed custom-made scaled meccano furniture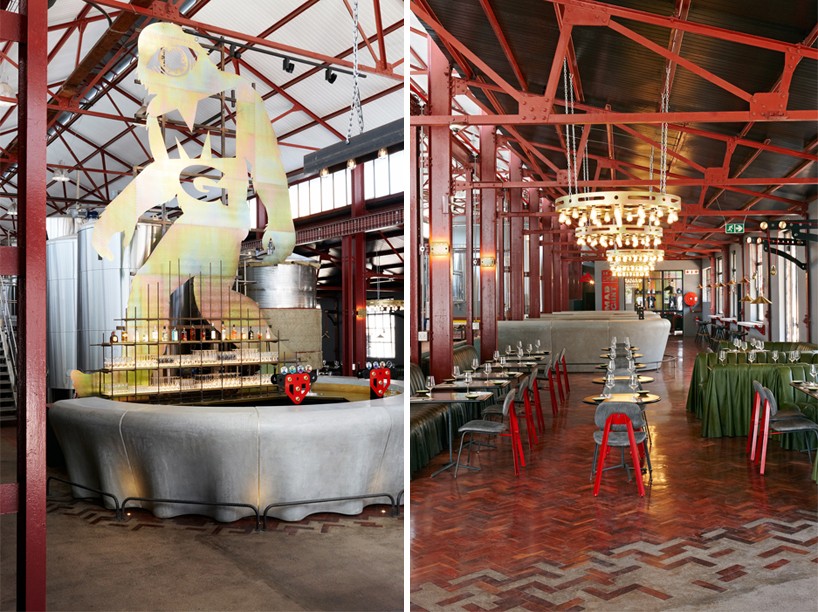 a 7-metre-tall yeti stands behind the bar
View the original article at: designboom.com
Originally published 13 July 2016